Buy & Sell Gold With Confidence In Melbourne & Brisbane.
Need cash for gold? Visit us at M.A.K Precious Metals today. Our family owned and operated business has been providing customers with the highest payment rates for gold and silver items for two generations.
Our gold buyers purchase items in any condition and amount, large or small. You can sell gold and silver with confidence knowing we use the very latest XRF laser scanning technology to accurately assess your gold purity. XRF testing and weight are assessed in front of you to provide the most honest and accurate quotes possible. Our payment rates are displayed to the right of screen and are updated live with the current gold price. Unlike many other gold buyers, we do not charge a hidden 5% commission on sales, our quoted price is guaranteed and our rates are the most competitive in the industry.
Our offices are located in Melbourne CBD and Annerley, Brisbane. No appointment is needed, local parking is provided and payment is made to you on the spot. When you are looking to get cash for gold, deal direct with M.A.K Precious Metals. Melbourne and Brisbane's most trusted gold buyers and refiners, ensuring you the best service in the industry.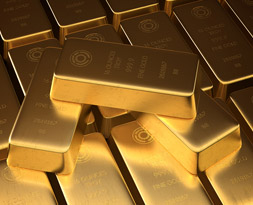 SMSF Bullion Supplier
M.A.K Precious Metals Pty. Ltd. offer Self Managed Super Fund holders a special low rate for large bullion purchases.

You are welcome to visit us in store and view our bullion range, we can discuss your requirements and arrange a rate suitable for your investment levels.

We deal direct with Australias largest bullion company in order to supply large amounts of bullion at highly competitive rates specifically for SMSF holdings.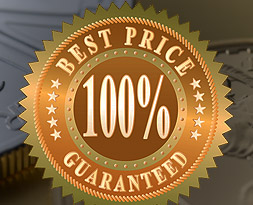 Highest Payments Guaranteed
Should you find a payment rate advertised in your local region which is higher than our current market rates, we will match that price when you visit us in store.

Competitors gold buying prices should be advertised on their website and the payment amounts clearly displayed, along with the time of the last price update clearly visible.

Should our rates at the same time be lower than our competitor, we will beat their advertised payment rates.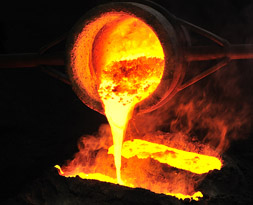 Industry Refining Services
Are you a trader of second hand gold items? M.A.K Precious Metals offer two high quality services to assist you in selling your gold.
We also offer extremely fast turnover times ensuring you recieve the cash flow you need to run your business, no late payments and total transparency throughout the entire process. Our aim is to build long term business relations with our customers by providing the best refining options possible in todays marketplace.
View More Refining Information
Live Market Rates
Below prices accurate as of:
Sat 22nd October 2016 @ 5:16am
Current Gold Price (ozt)
$1669.59 AUD
We pay the advertised amounts with no hidden fees or charges.
Todays prices we pay
(per gram)
24k Gold Items
$50.99
$57.16
22k Gold Items
$46.71
$52.41
21k Gold Items
$44.62
$50.13
18k Gold Items
$38.25
$42.92
15k Gold Items
$31.87
$35.82
14k Gold Items
$29.83
$33.47
10k Gold Items
$21.21
$23.86
9k Gold Items
$19.12
$21.46
8k Gold Items
$16.98
$19.11
Todays Bullion & Coin Prices
1oz 999 Gold Bar
$1,619
$1,712
1oz 999 Gold Coin
$1,619
N/A
1kg 999 Gold Bar
$52,068
$54,355
1oz Krugerrands
$1,666
N/A
1oz 999 Silver
$21.81
N/A
1kg 999 Silver
$701.23
$796.25
With the highest payments in the industry and live prices,
Visit M.A.K Precious Metals today